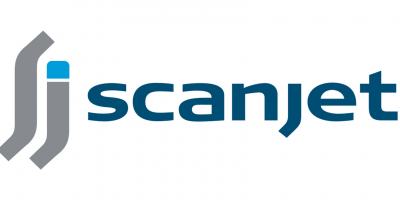 Scanjet Marine AB aquires the Seut Blind Flange Valve from Seut Maritime AS.
The agreement was signed on the 7th of February 2022 and covers all of Seut Maritimes Blind Flange Valve designs, certificates, type approvals, drawings, casting molds and valve stock. Scanjet Marine AB will continue the legacy of the Fredrikstad designed valve. For further information please contact Scanjet Marine's Product Development Manager Mr. Kristian Langthon Jakobsen. Kristian.jakobsen@scanjet.se +4795832432
Spare part enquiries for already delivered Seut Maritime Blind Flange Valves are to be handled by Mr. Torbjørn Kjellvik at Seut Maritime AS.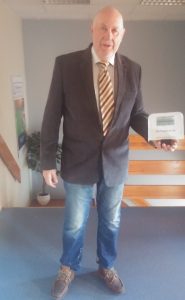 Vi er valgt til «Best Ship Parts Manufacturer of the Year» av Global Manufacturing Ltd.(UK)
På bildet ses Manager Torbjørn Kjelvik etter mottakelsen av Plaketten i firmaets lokaler.
Kjelvik er (foto)meget fornøyd med innsatsen gjennom flere år og vil bestrebe seg på å holde samme høye standard i årene som kommer.
Se også innlegg på Facebook.