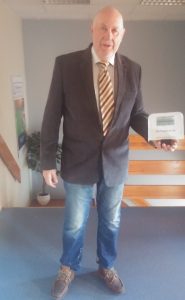 Vi er valgt til «Best Ship Parts Manufacturer of the Year» av Global Manufacturing Ltd.(UK)
På bildet ses Manager Torbjørn Kjelvik etter mottakelsen av Plaketten i firmaets lokaler.
Kjelvik er (foto)meget fornøyd med innsatsen gjennom flere år og vil bestrebe seg på å holde samme høye standard i årene som kommer.
Se også innlegg på Facebook.